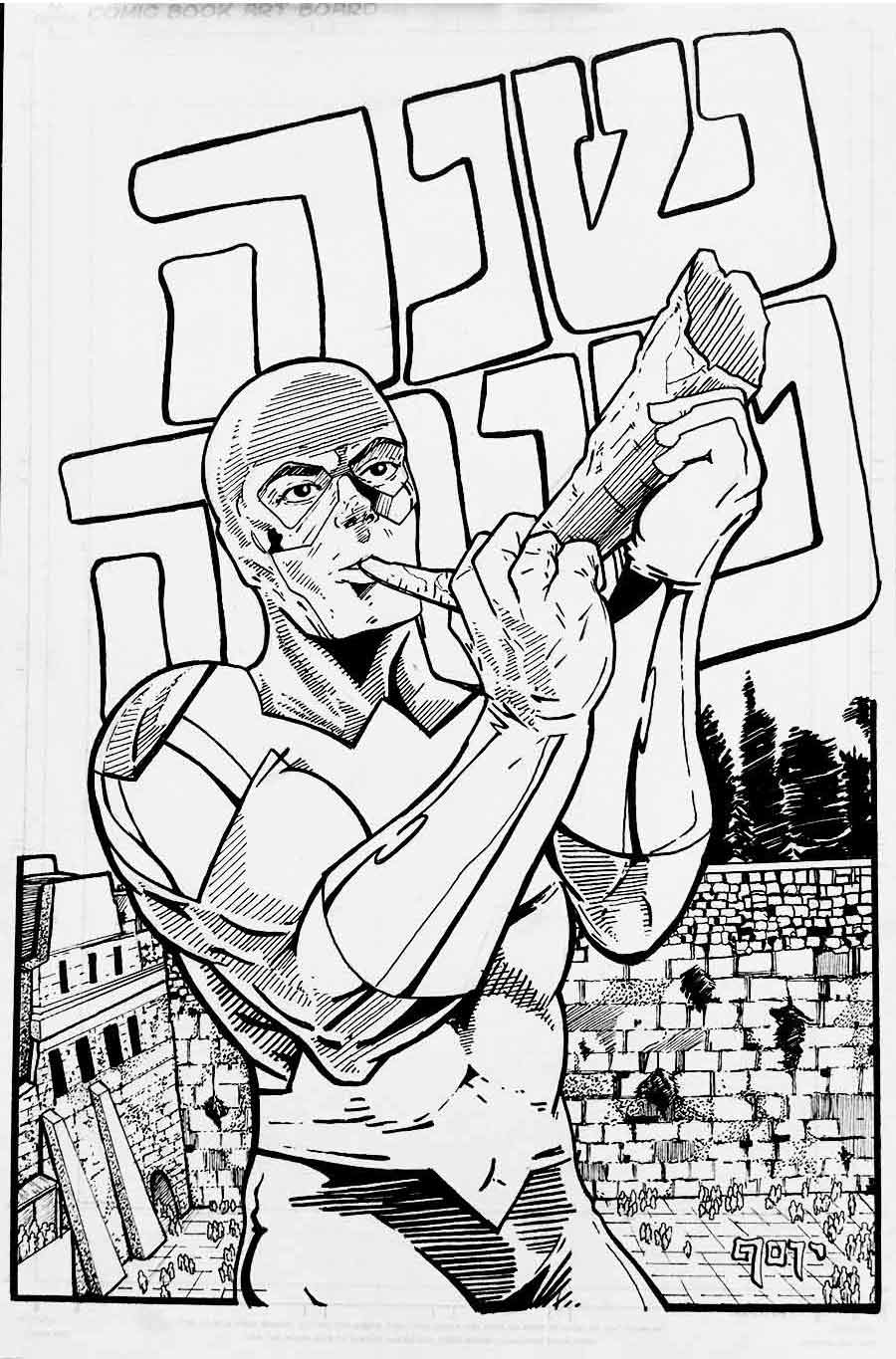 Shanah Tovah 5779 from Israeli Defense Comics! I want to wish all my fans and supporters a sweet new year.
This past year saw the publishing of Israeli Defense Comics # 3, a story that featured a team up between Magen and Shaloman. The issue featured 11 pages of unpublished Shaloman artwork by comic veteran, Al Wiesner. The printing of the comic book was supported by YOU through kickstarter, and I can't thank you enough for making it possible.
In April, Israeli Defense Comics had a strong presence at Jewish Comic Con. I also served as co-curator of POW!!! Jewish Comic Art And Influence, which saw over 30 Jewish artists participate in a gallery exhibition of their comic and comic inspired artworks.
Over the summer, Israeli Defense Comics had book signing at the Spider's Web Comic Shop in Yonkers, NY and Aw Yeah! Comics in Harrison, NY.
Looking ahead, the plot for Israeli Defense Comics # 4 is already complete with most of the script also completed. The story will feature the return of the villain Saracen from IDC # 1. More details to come. We will also be expanding our offering of Israeli Defense Comics and Magen merchandise and original artwork.
Thank you for your continuing support. Shanah Tovah!