Magen vs Shaloman was a concept I toyed with even before the debut of Israeli Defense Comics. I originally pitched the concept to Shaloman creator, Al Wiesner, circa 2010 as a continuation of the Shaloman series. I developed a cover that pitted the two reluctant heroes against each other due to mind control by Shaloman's nemesis, Dr. Traif.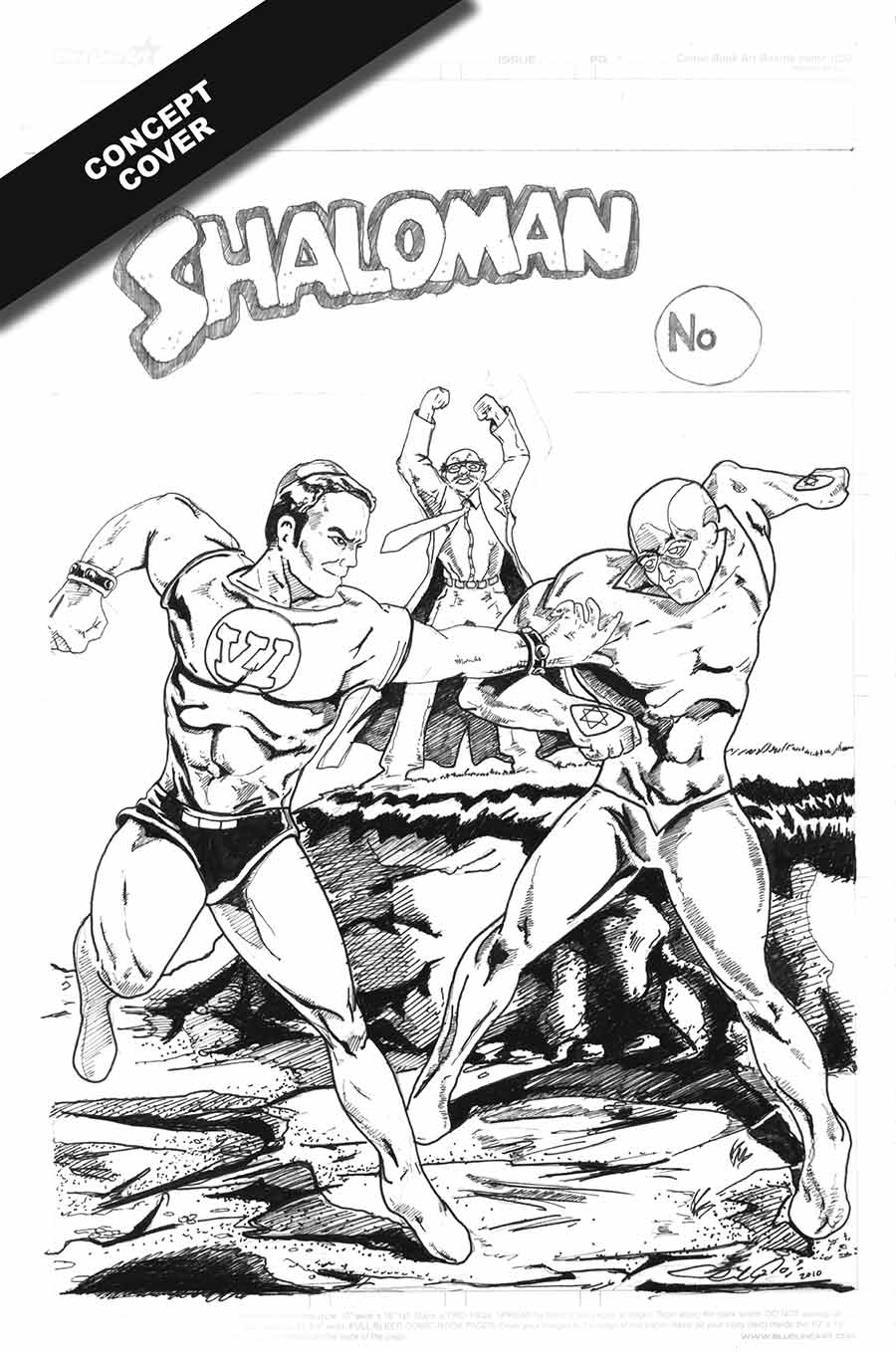 While Wiesner passed on the offer to do the Shaloman story, we kept the lines of communication open. After the debut of Magen in Israeli Defense Comics # 1, Wiesner and myself began to appear together at the Philadelphia Wizard World Comic Conventions. I also organized a comic exhibition entitled, Super-Jews, that featured our original comic art. While I was choosing artwork for the exhibition, I came across a 10 page unpublished Shaloman story. Through both of our desires to see this short story finally published, I developed a story using the original Shaloman pages as a flashback sequence. I teased the premise at the end of Israeli Defense Comics # 2.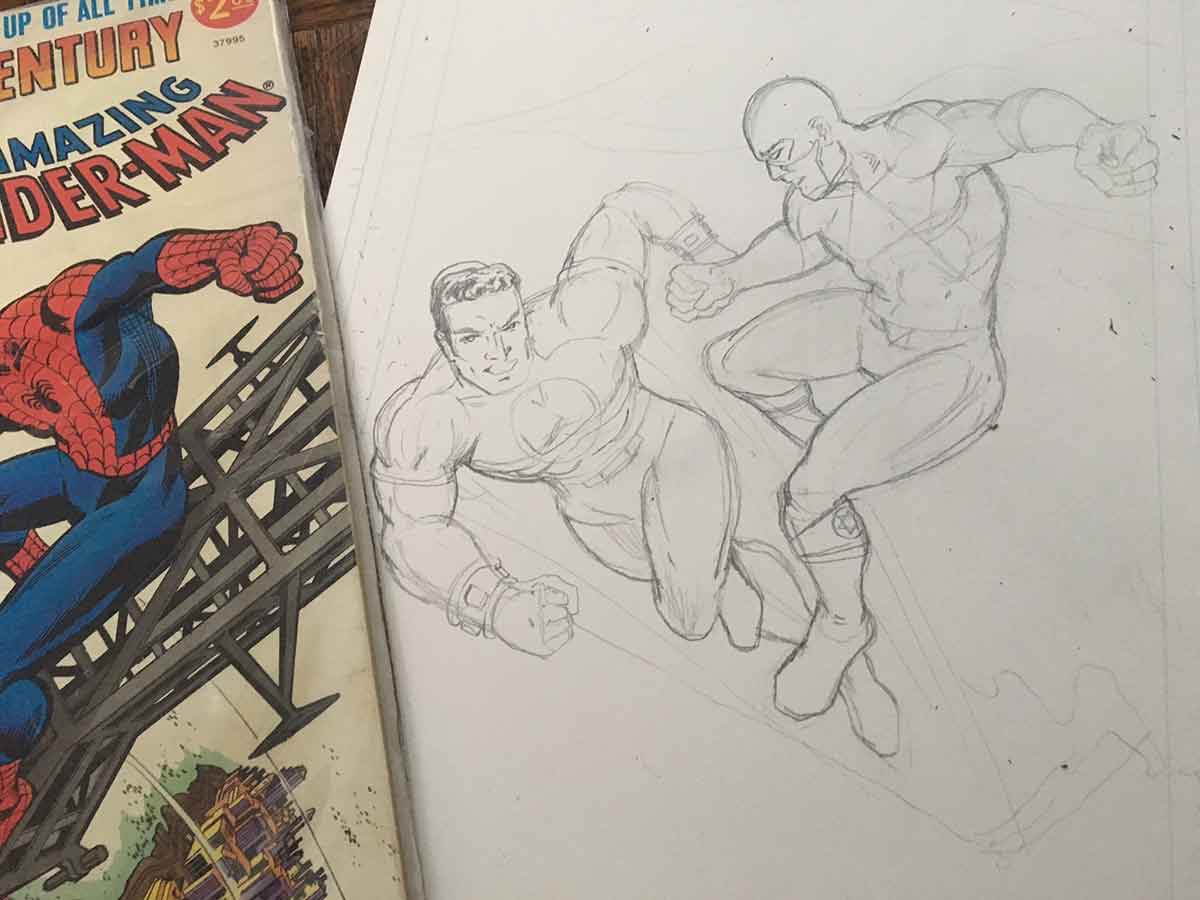 Although plans for Israeli Defense Comics # 3 were already underway, I received an email from a fan asking about the potential of a Magen vs Shaloman episode. In fact, the fan specifically suggested the cover be an homage to Ross Andru's iconic Superman vs The Amazing Spider-Man from 1976. While I already knew the plot of IDC # 3 would have the heroes meet as friends, I liked the idea of an homage to such an important comic cover.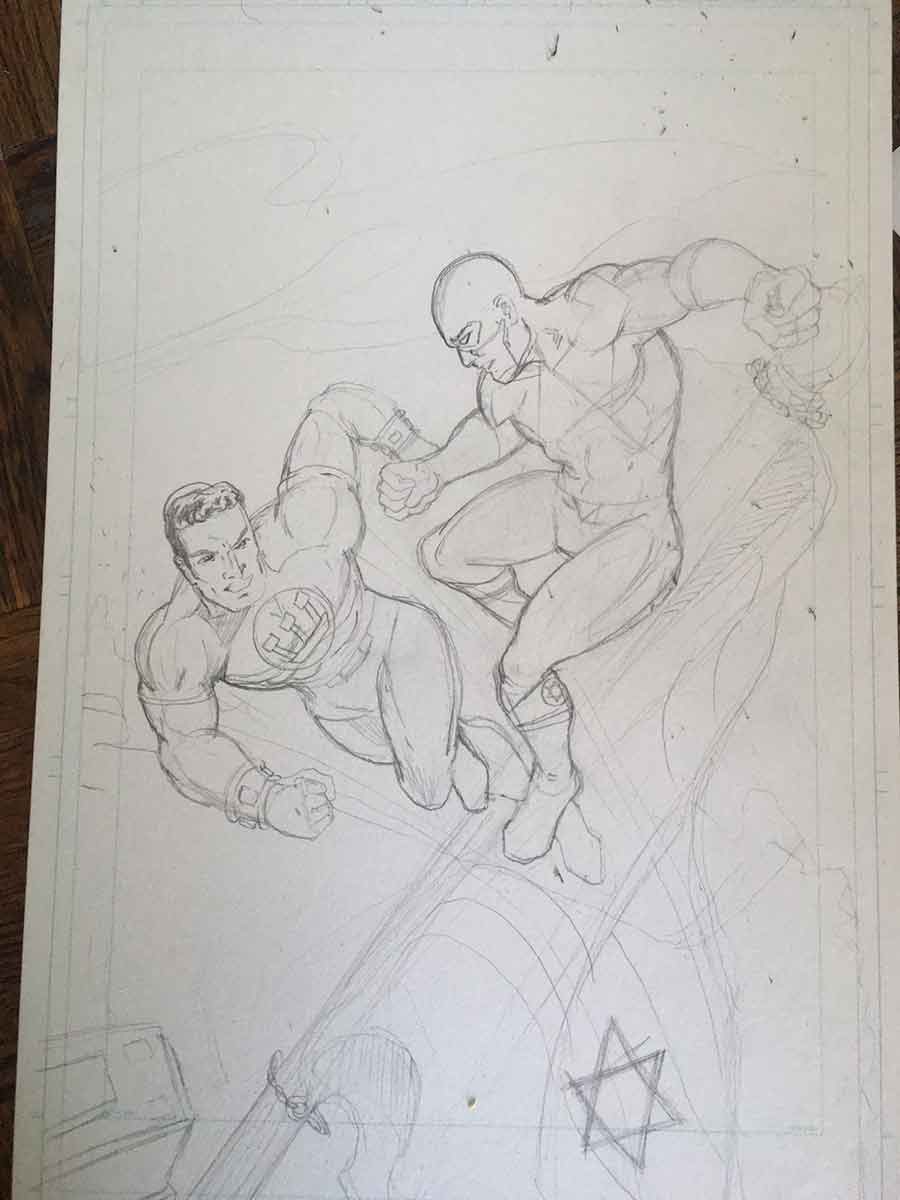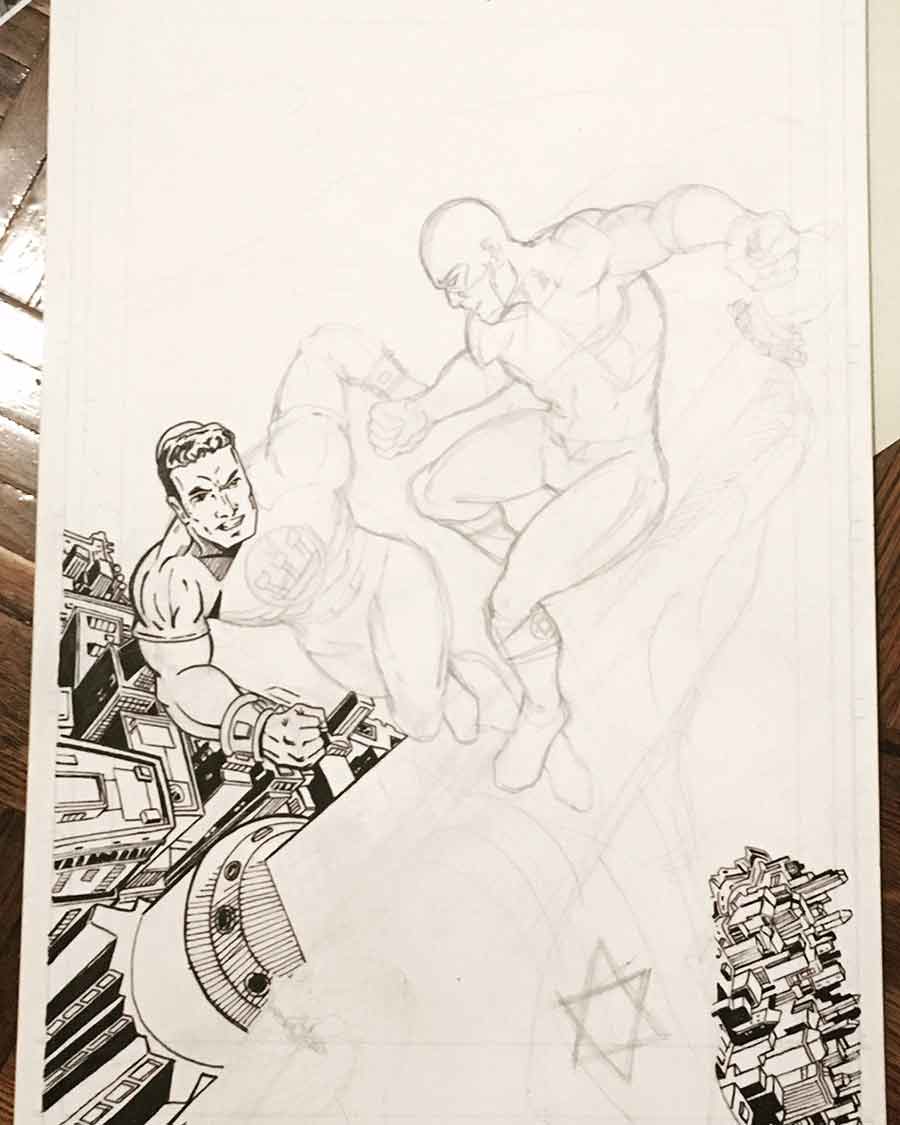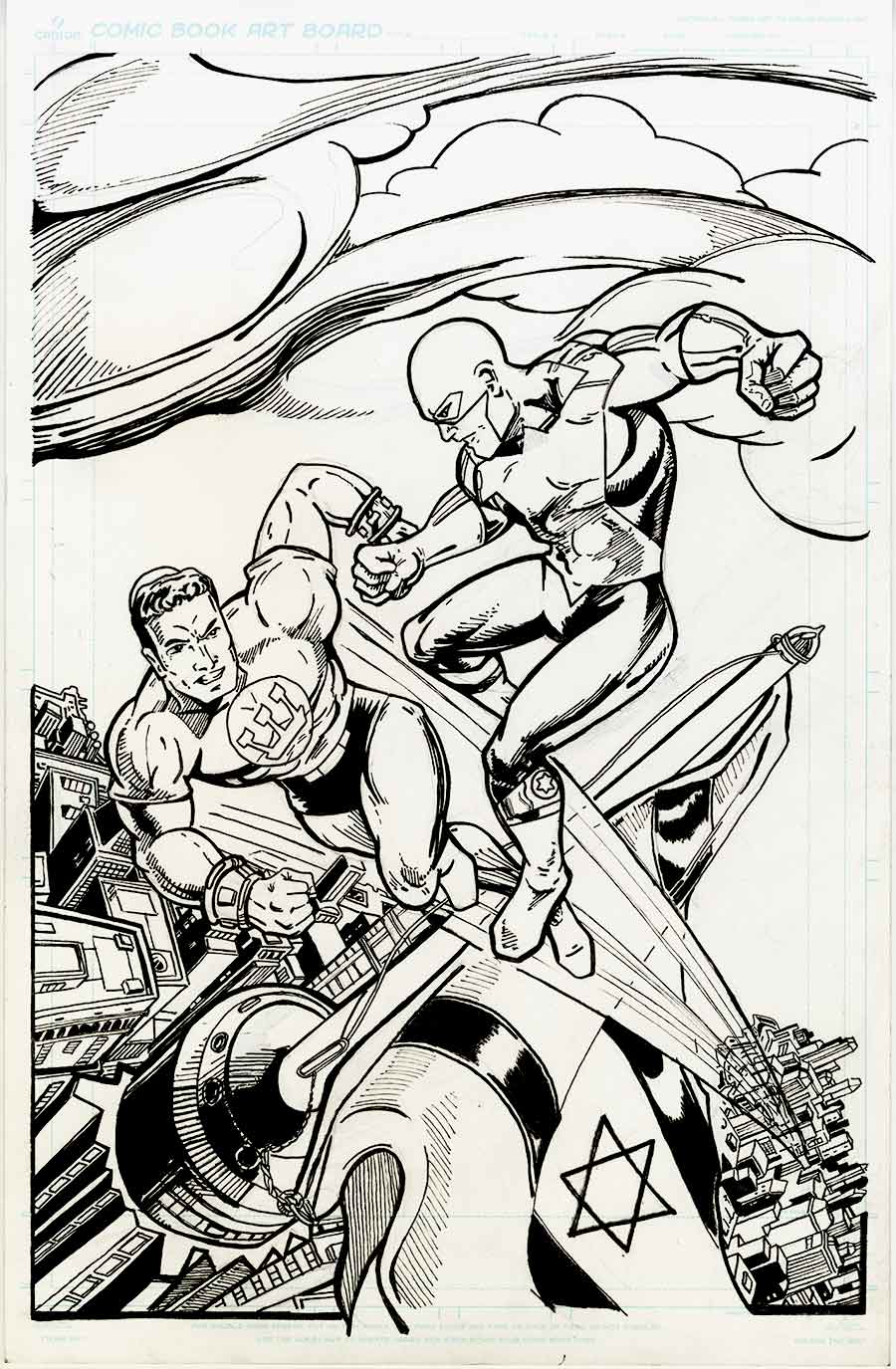 After my work on Israeli Defense Comics # 3 was completed and the comic was well on its way to the printer, I revisited the idea of the homage cover. Shaloman would naturally take the place of Superman due to his ability to fly, and Magen would  substitute for Spider-Man. I considered changing the background to the old city of Jerusalem, but I had already featured the two super-heroes against the temple wall in IDC#3. So I thought I would keep it simple and retain the original background. Instead of the heroes fighting around the Empire State Building, I changed the spire to the Israeli flag. After that the piece came together with some clouds in the sky to fill the area originally held by typography.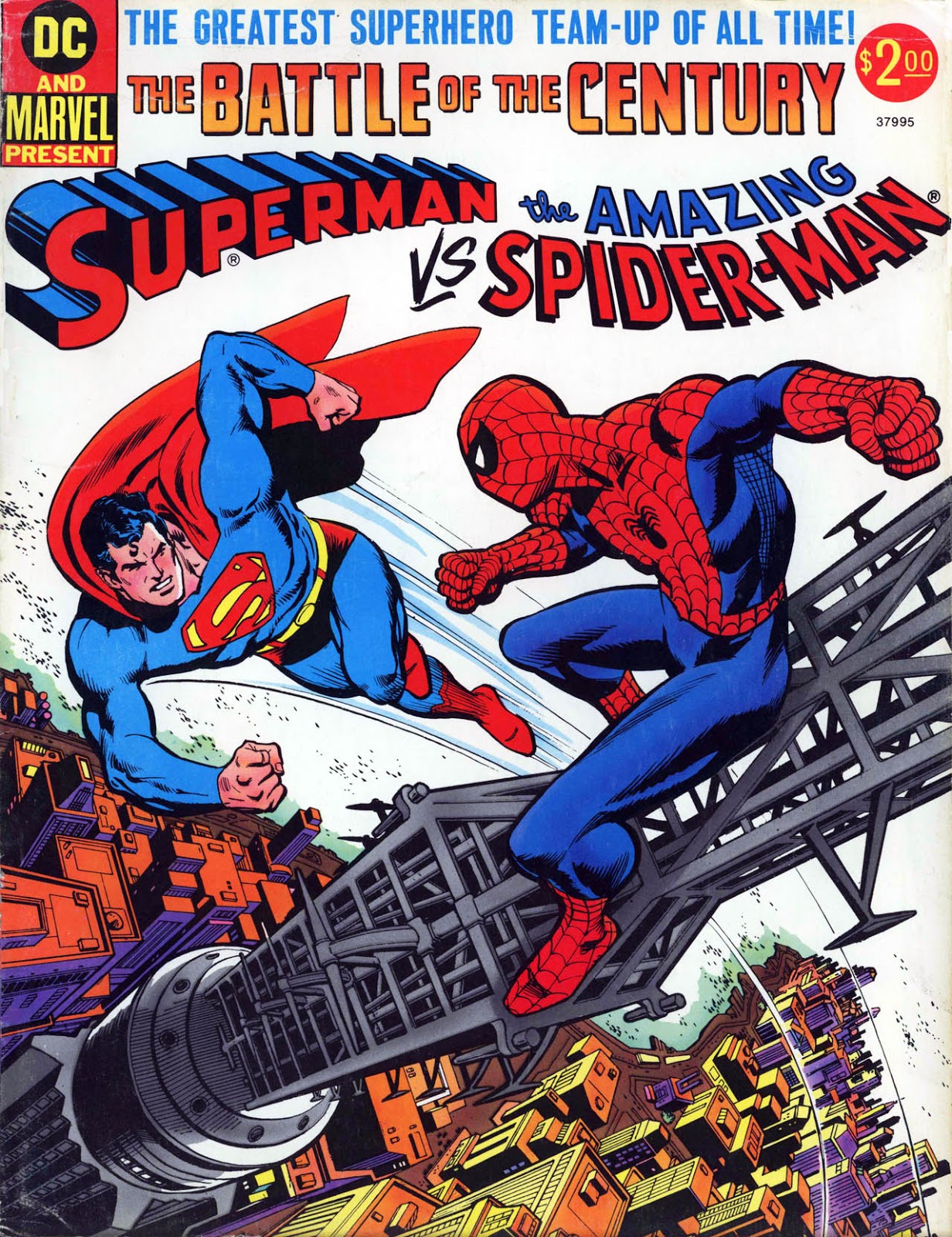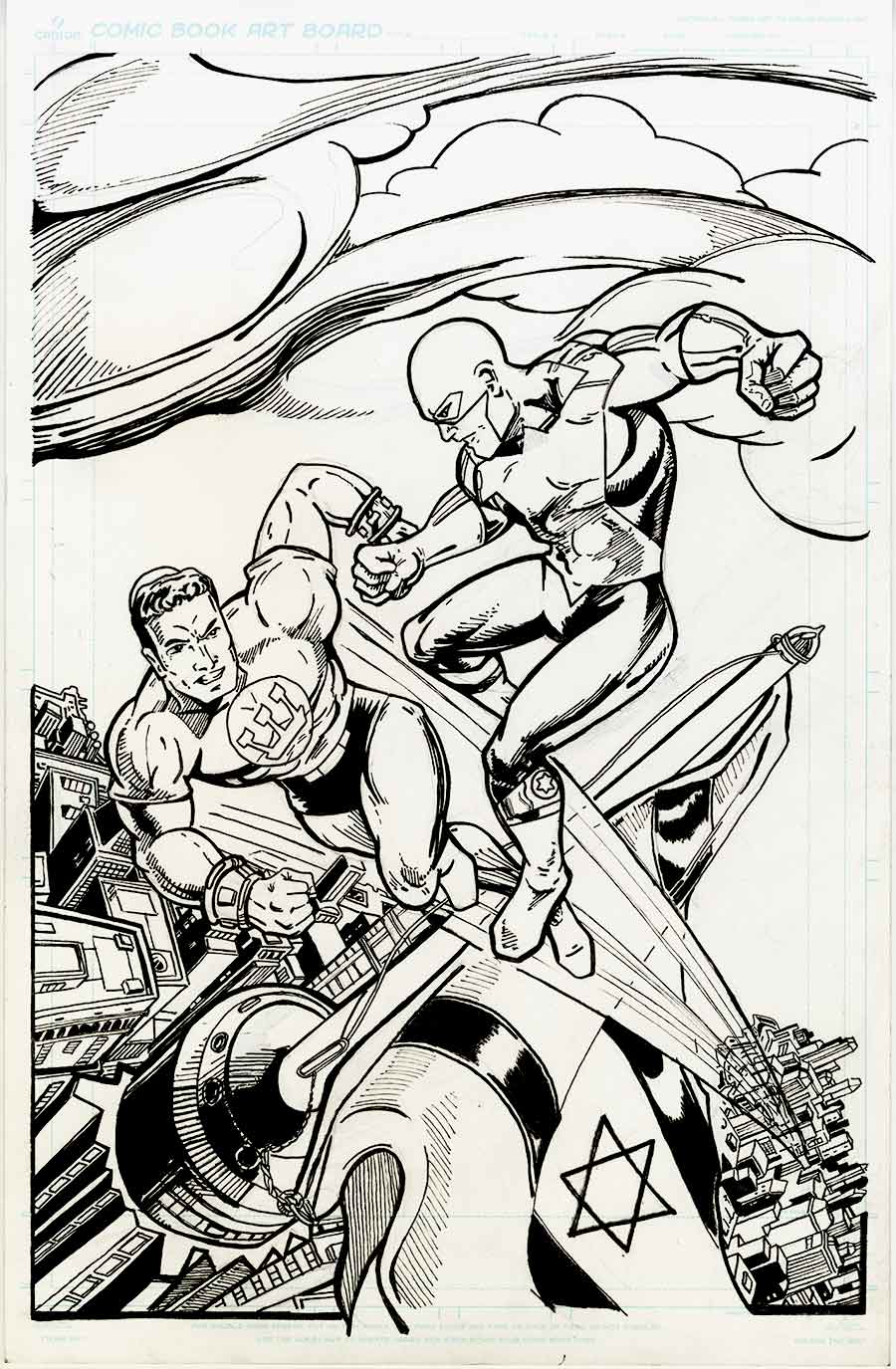 It was a treat to work on this illustration. The original artwork measures 11″x17″ in pen and ink.
If you would like to commission original artwork featuring Magen or any other DC/Marvel Superhero, feel free to contact me for availability at info@israelidefensecomics.com