IDC @ Aw Yeah Comics Round Up
Thank You to Marc Hammond and Aw Yeah Comics in Harrison, NY for hosting Israeli Defense Comics at their very cool comic shop for the "Not At San Diego" Mini Comic Con on July 22, 2018.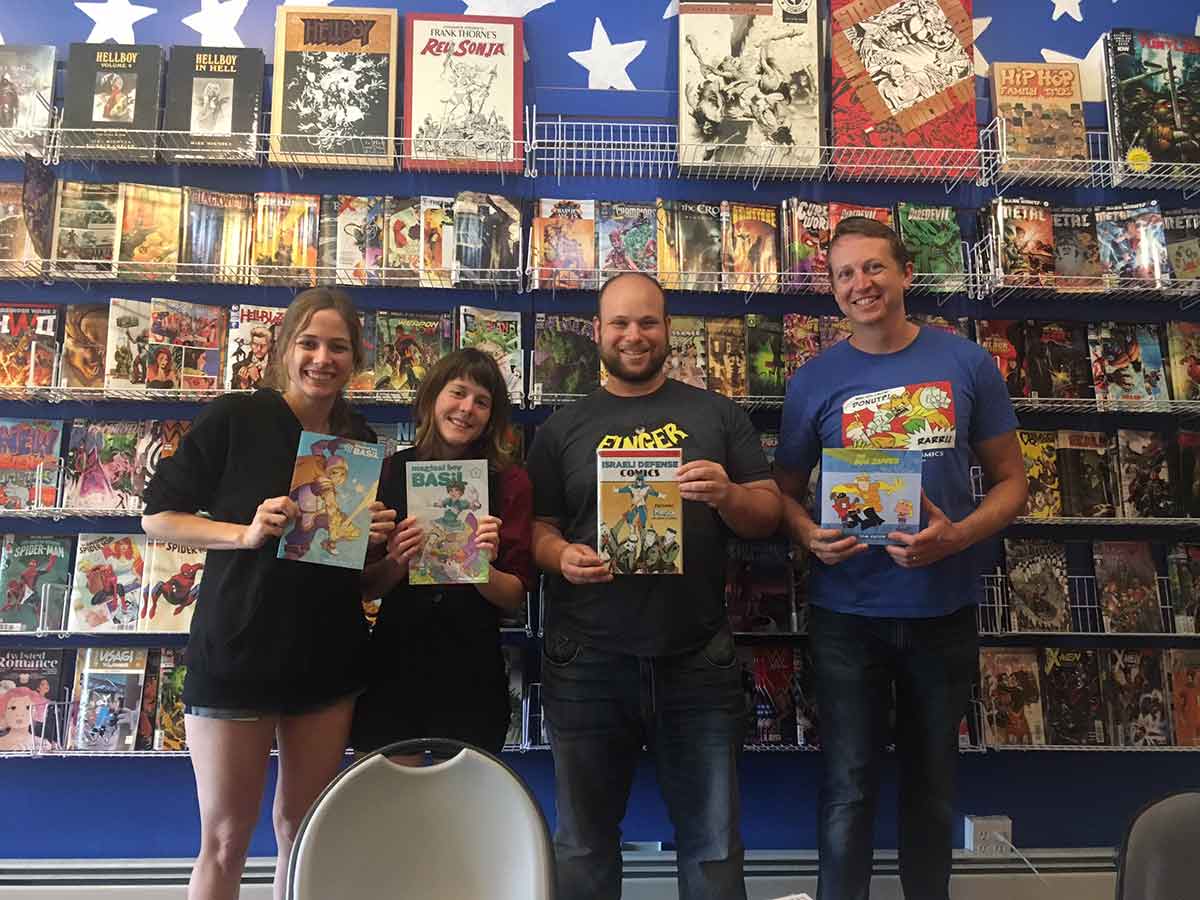 Joshua H. Stulman was joined by Tom Eaton (creator of Bug Zapper), Rebeckah Murray and Jill Hackett (creators of Magical Boy Basil) for the event.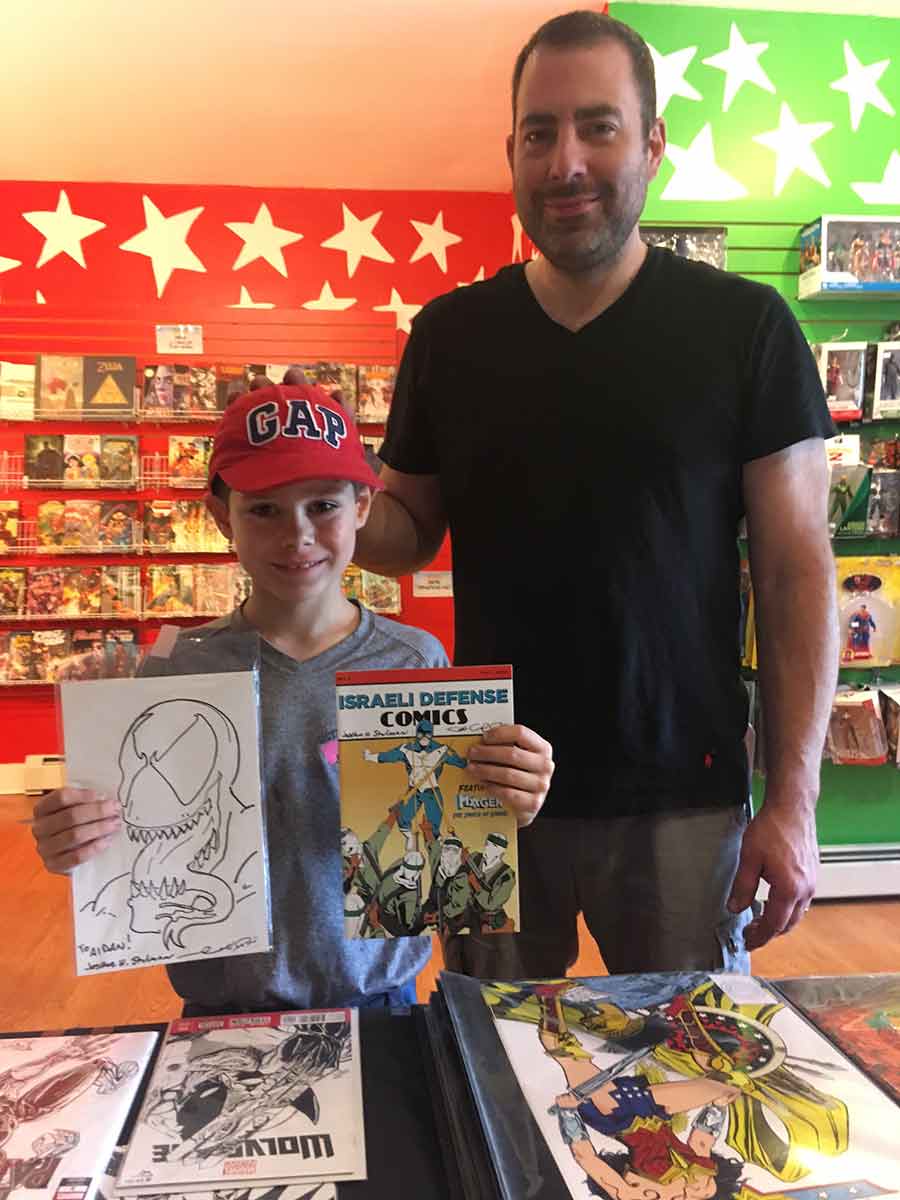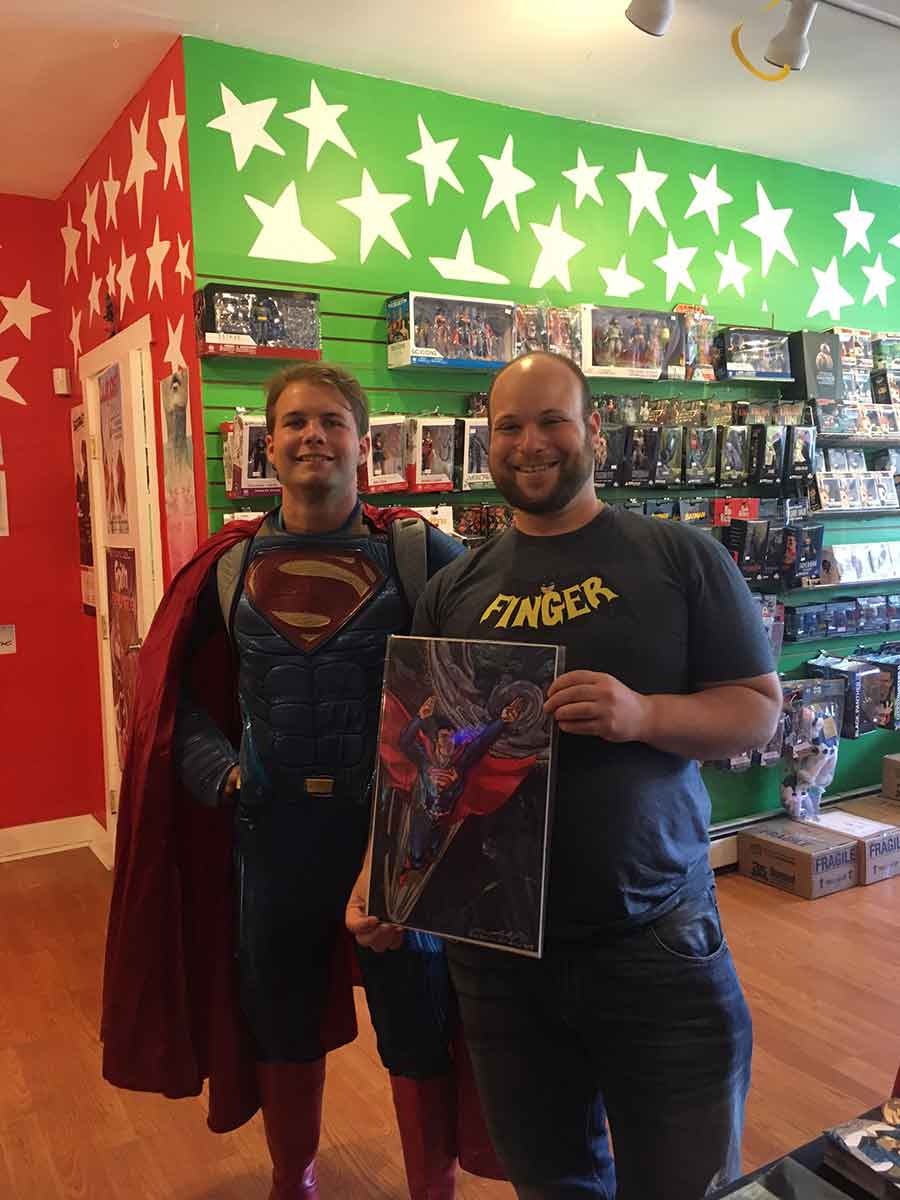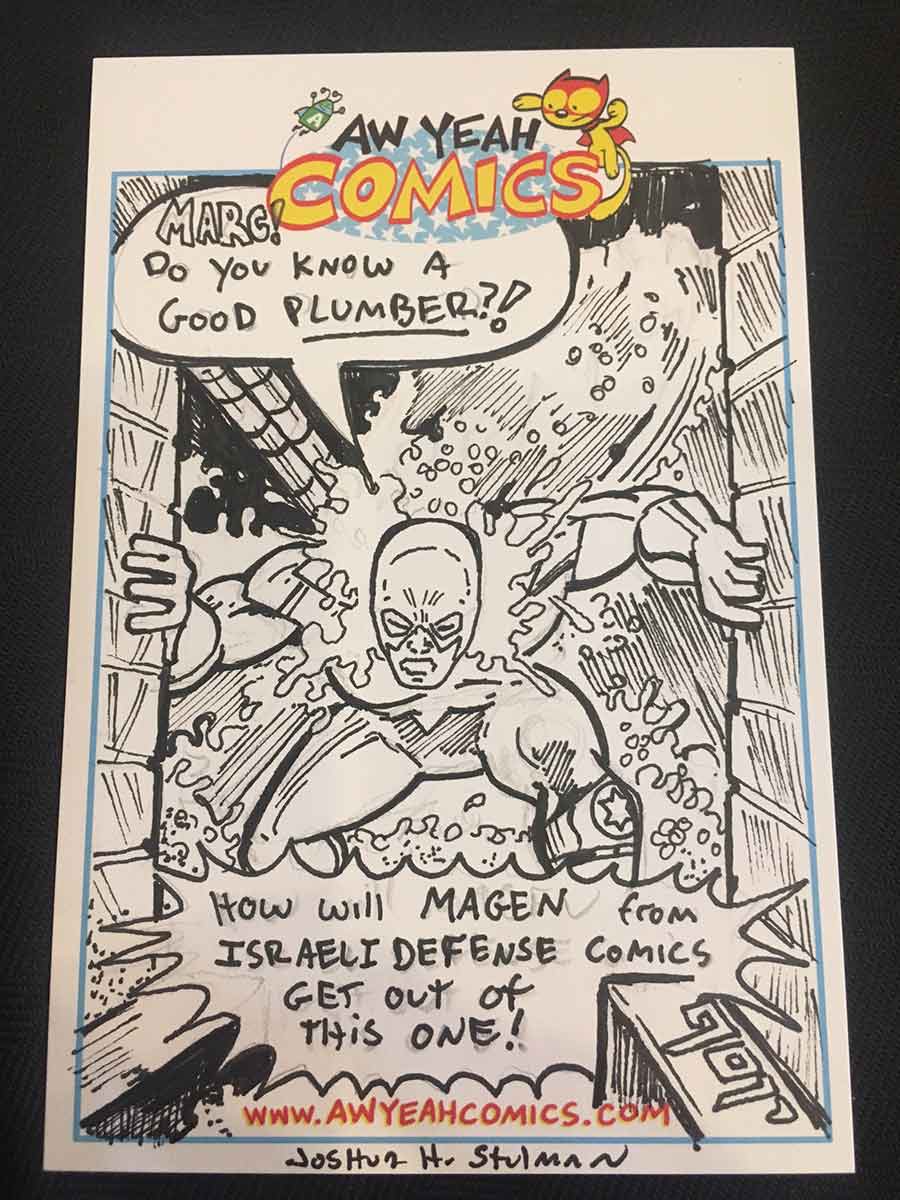 We had a great time meeting fans, sketching and signing the latest issue of Israeli Defense Comics. We even did a quick sketch for Aw Yeah Comic's infamous Water-themed restroom artwall.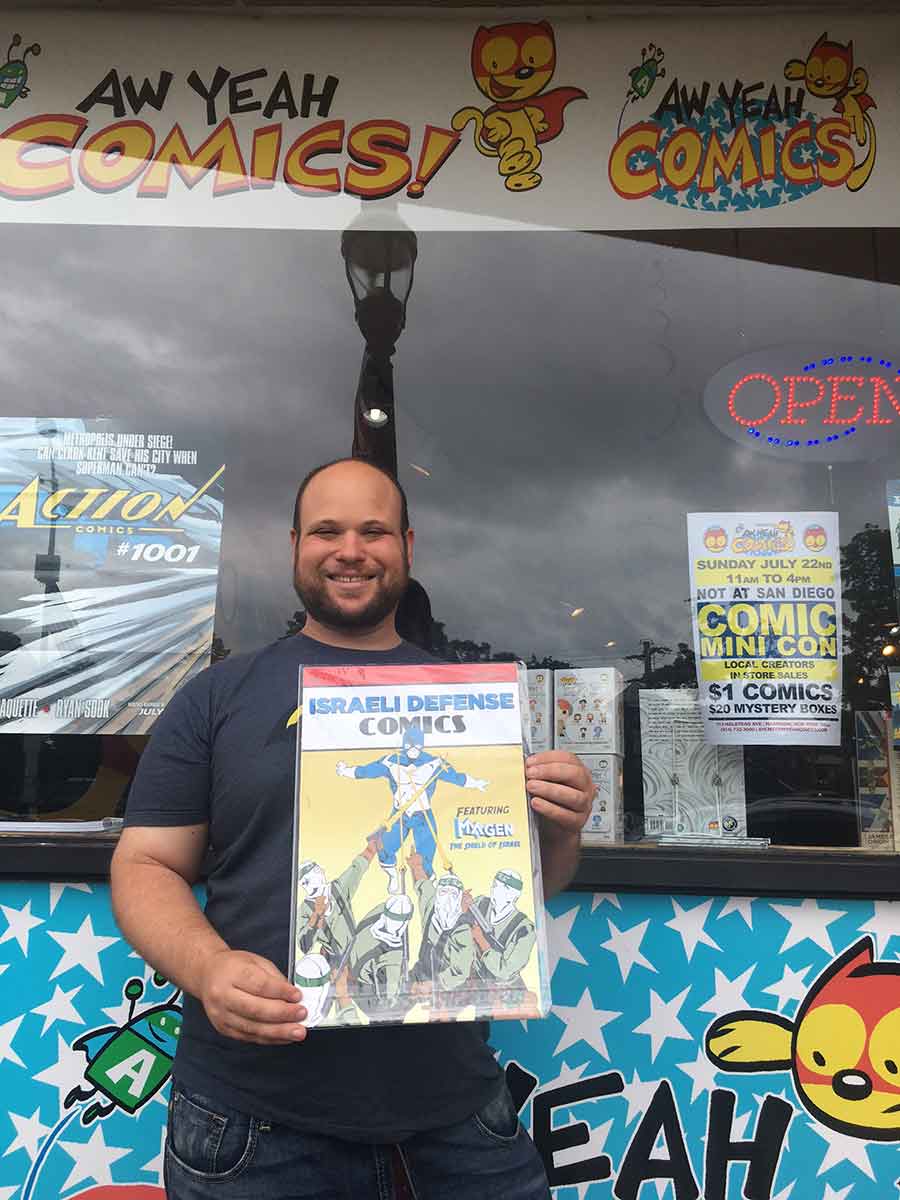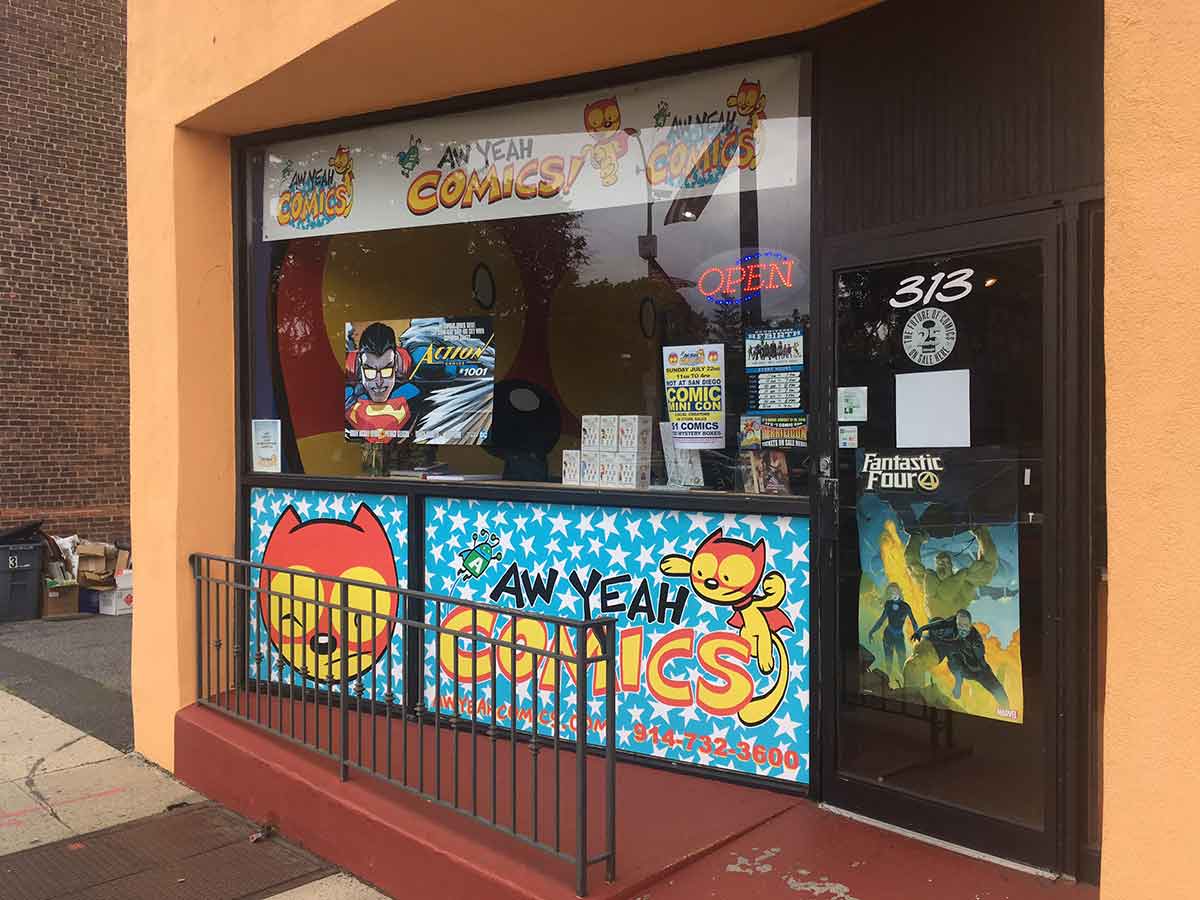 If you are in the Westchester/Yonkers area its definately worthwhile to stop over to Aw Yeah Comics, especially for their Pin-Ball Arcade room…and of course comics! If you missed the event there are still some copies of Israeli Defense Comics for sale on the rack as well as one Superman Sketch cover by Joshua H. Stulman.
Comments are closed