by Joshua H. Stulman
On Sunday, June 16th I delivered a visual comic lecture entitled "Israel Pride In American Comics" at Wizard World Philadelphia 2019. This is my third time presenting at the annual comic and pop culture convention, which took place at the Pennsylvania Convention Center in Philadelphia.
Major themes in the lecture focussed on Israel Pride through American comic creators and how they portrayed Israel to the general comic reading public in America. This includes discussing World War II in Comics both during the historical event as well as in the 1970's, and how the focus shifted to include the Holocaust. The lecture also touched on American Comics portrayal of Terrorism in general and the Israel-Palestinian conflict from 1970's to current. The third aspect included a look at Israel Super Heroes published by Marvel, DC and Independent comic book creators like Al Wiesner's Shaloman.
The video includes some highlights of the 40 minute lecture.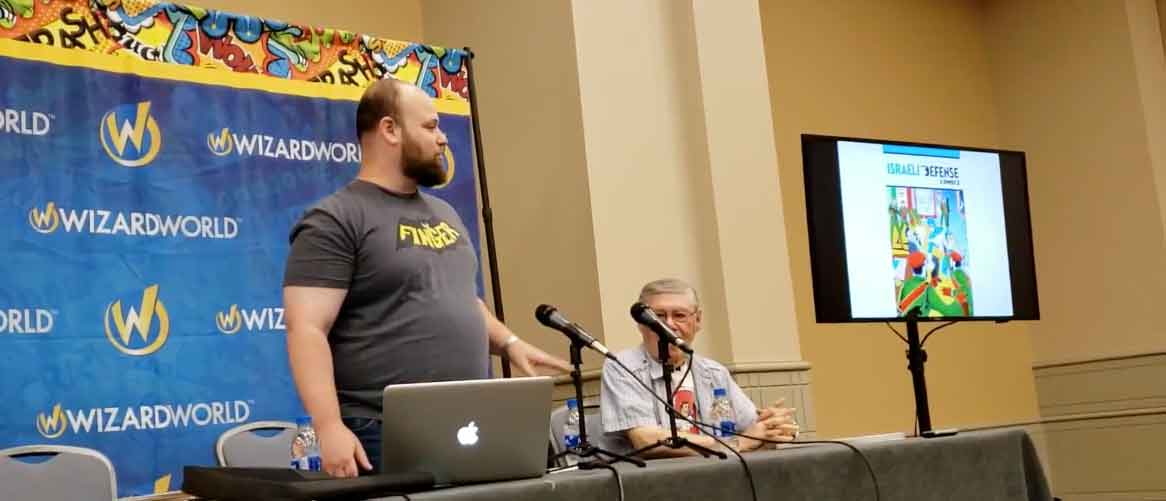 TO WATCH THE VIDEO: CLICK HERE