Al Wiesner in Good Spirits and Recovering
Al Wiesner, creator of Shaloman, could not attend this year's Wizard World Philadelphia due to a stroke he recently suffered. Al is 86 years old and an Air Force Veteran. If you know Al, then you know that he has an iron will and determination to overcome this set back. He is already making steady progress in his recovery.
We created a "Get Well" card for Al, which was signed by Shaloman Fans and fellow comic book creators at the Wizard World Convention. After the convention Al Wiesner was presented with the card.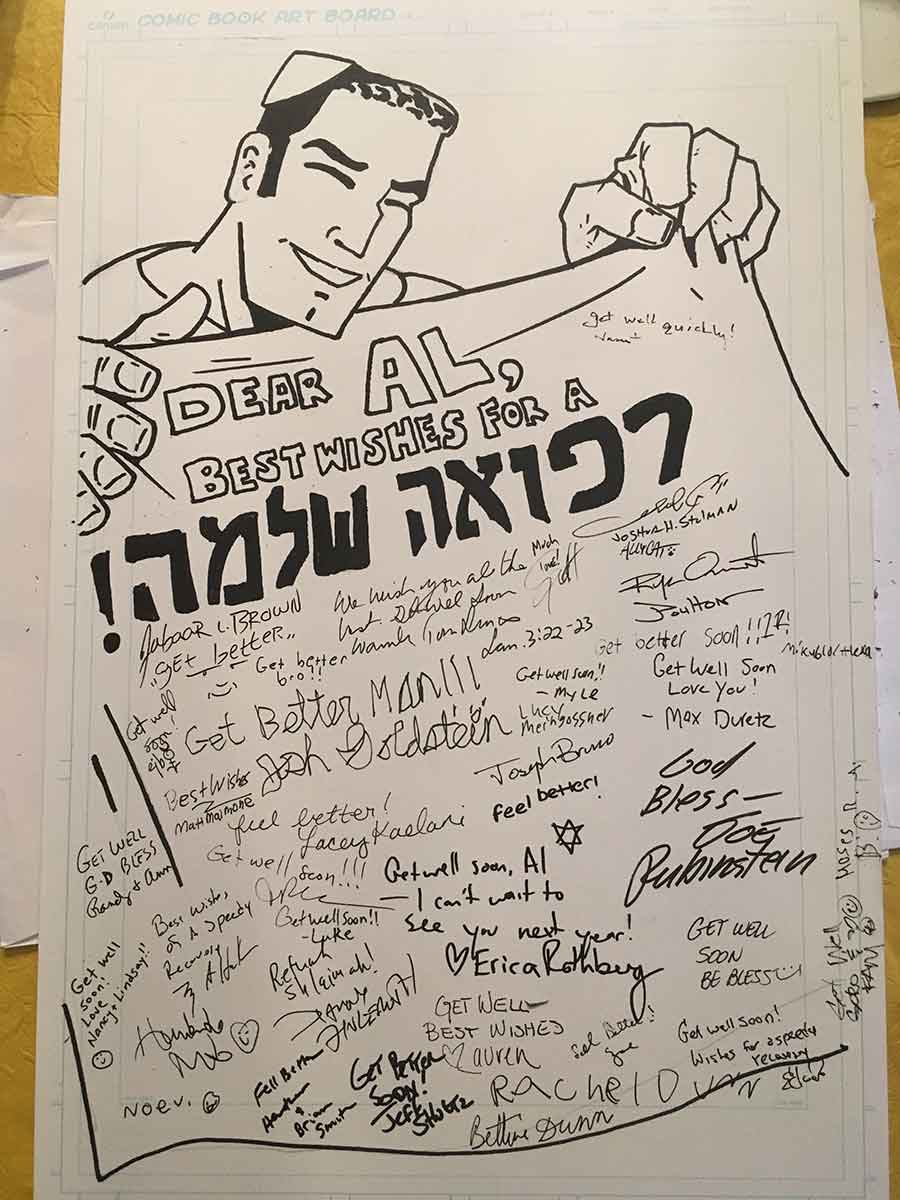 Al is in great spirits and has the card displayed in his room.
We thank you all for your well wishes and kind thoughts for Al's continued recovery and refuah shlema!
Comments are closed