We are very proud to announce that Israeli Defense Comics is now available as a Digital Comic on Comixology!
Now international fans in Europe and Israel can enjoy Israeli Defense Comics right on their computer or smart phone! That means no matter where you are in the world, you can always read Israeli Defense Comics.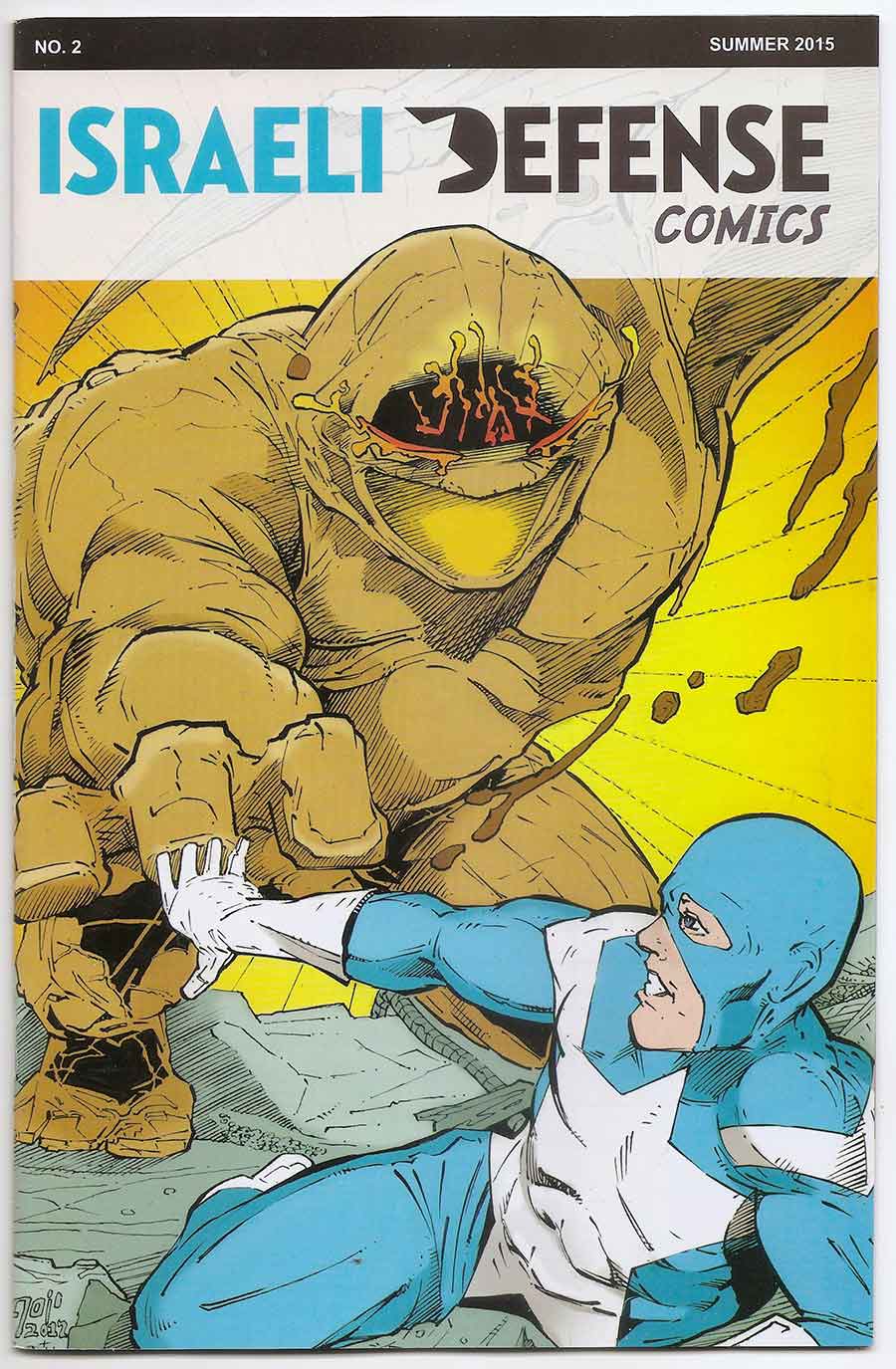 Our first book available on Comixology will be Israeli Defense Comics #2.
Israeli Defense Comics # 02 features the Golem-myth reimagined in modern day Israel. The story begins with a mortar attack on the Israeli town of Tsderot. Our hero, Magen, arrives to help, and rescues a Rabbi from a collapsing Yeshiva. While recovering in the hospital, the Rabbi instructs his student to create the Golem to protect the city and Israel. But something is wrong and the Golem cannot be contained. Magen must find a way to defeat the Golem before the mystical clay monster does more harm than good.
To Order your copy on Comixology: CLICK HERE