Happy Passover 5779!
by Joshua H. Stulman
Passover is upon us and I thought I would take a look at some of the great Passover themed Shaloman comics produced by Al Wiesner over the years.
Watch my Passover/Easter Comic Book video for our sister website,  www.Brooklyn Comic Shop.com
Al Wiesner created many Shaloman comics to teach about Jewish holidays. Passover was a major feature of the holiday themed comics. There are some really fun Shaloman covers including Legend of Shaloman # 9, which pays homage to Superman # 1 from 1939.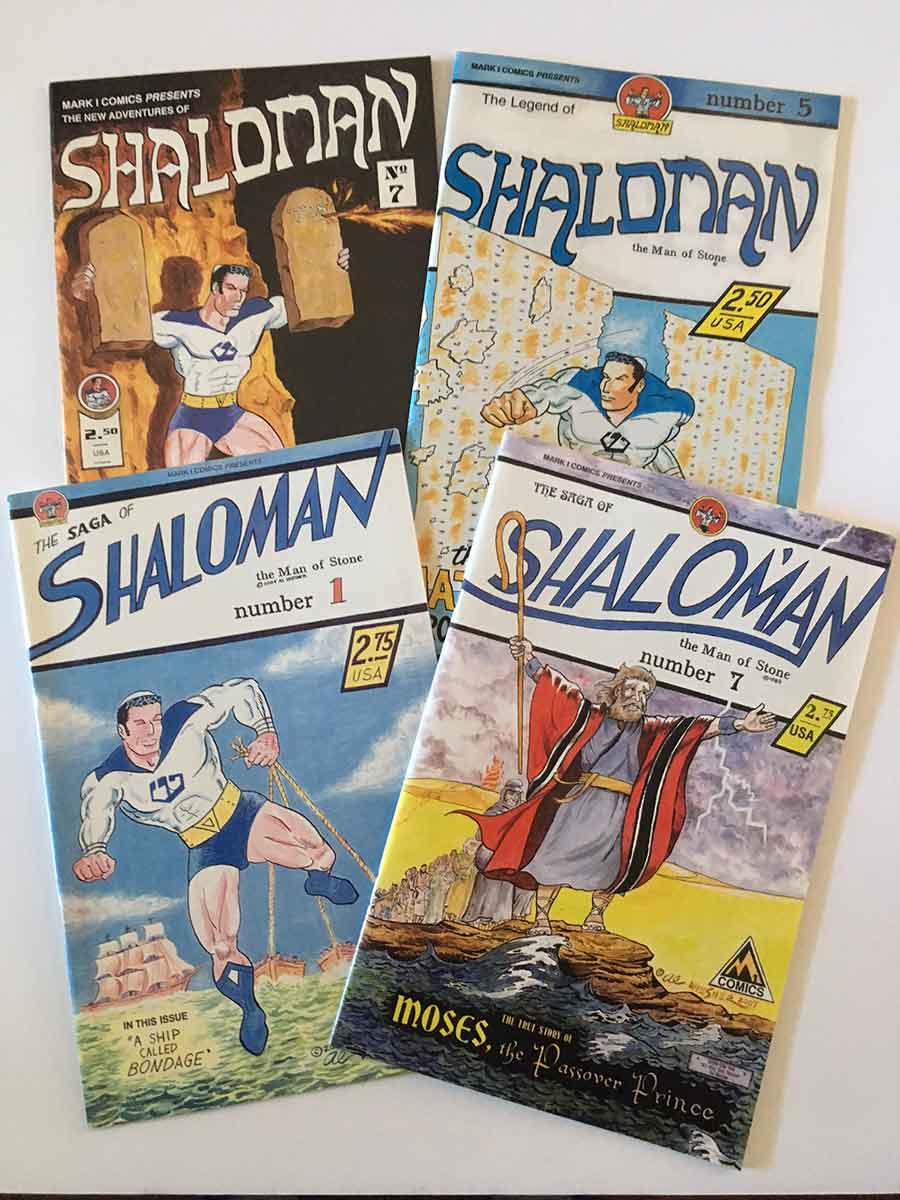 There are over 45 issues of Shaloman adventures. Many are action and adventure stories done in a retro-Golden Age style. Some focus on different Jewish Holidays including Chanukah, Passover and Purim.
CHECK OUT Our Passover selection:  http://www.israelidefensecomics.com/product-category/jewish-holidays/passover/
Comments are closed