Golem Art Exhibition On Display
The Golem art exhibition kicked off Saturday night Oct. 21 at Congregation Kol Israel (603 St. Johns st.) in Crown Heights, Brooklyn.

The exhibition features paintings etchings and even comic book art about the Golem- the legendary Jewish clay hero. The myth was the basis for Mary Shelly's Horror novel Frankenstein from 19th century. The Golem has played a prominent part of cinema with the groundbreaking 1921 film, the Golem. The Golem concept has since played out in science fiction as the basis for the concept of robots.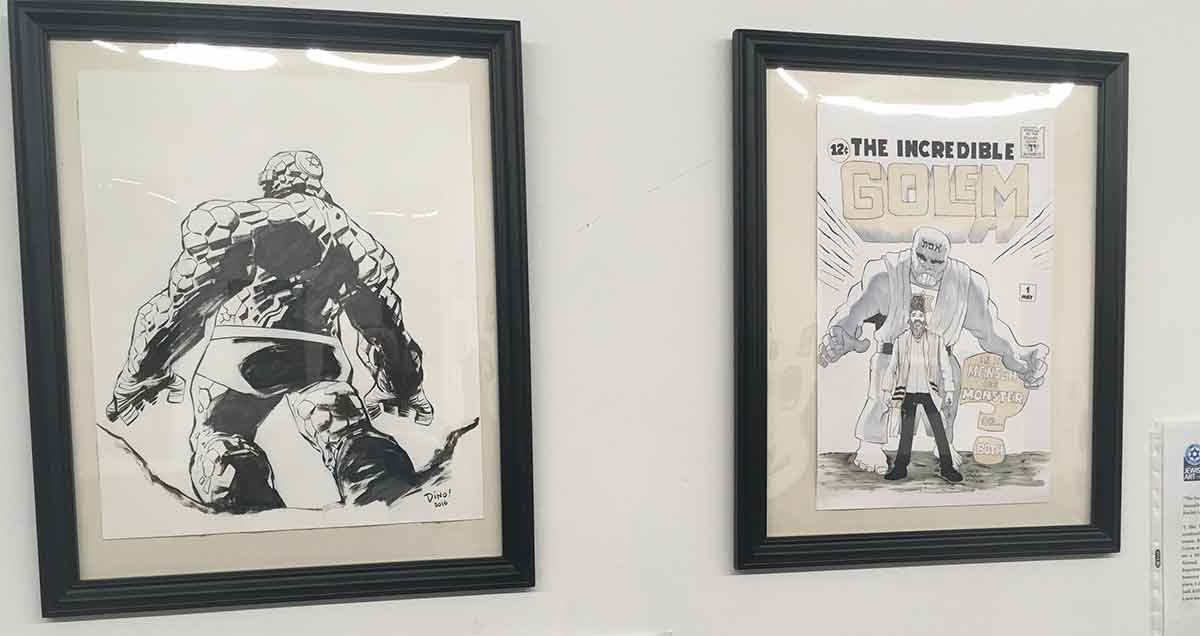 Over 30 artists were represented in the exhibition including Brooklyn Comic Shop founder, Joshua H. Stulman, whose original cover art to Israeli Defense Comics was featured in the show. Other Golem based comic artwork included a Hulk Homage cover by Fabrice Sapolsky (Interwined, Spider-Man: Noir) and a Marvel's Thing pin up by Dean Haspiel (American Splendor).
The exhibition was curated by Shoshana Brumbacher in conjunction with the Brooklyn Jewish Art Gallery and Congregation Kol Israel.
The opening also hosted a performance by the klezmer rock group named The Golem who played an awesome 2 hour set!
The exhibition runs until December and features numerous events including movie screenings and lectures.
To find out more or to see the exhibit CLICK HERE
Check Out Pics of the Golem Exhibition Opening CLICK HERE
Comments are closed